Behind Sascha Zverev
A look back on Sascha Zverev's coaching history and the road ahead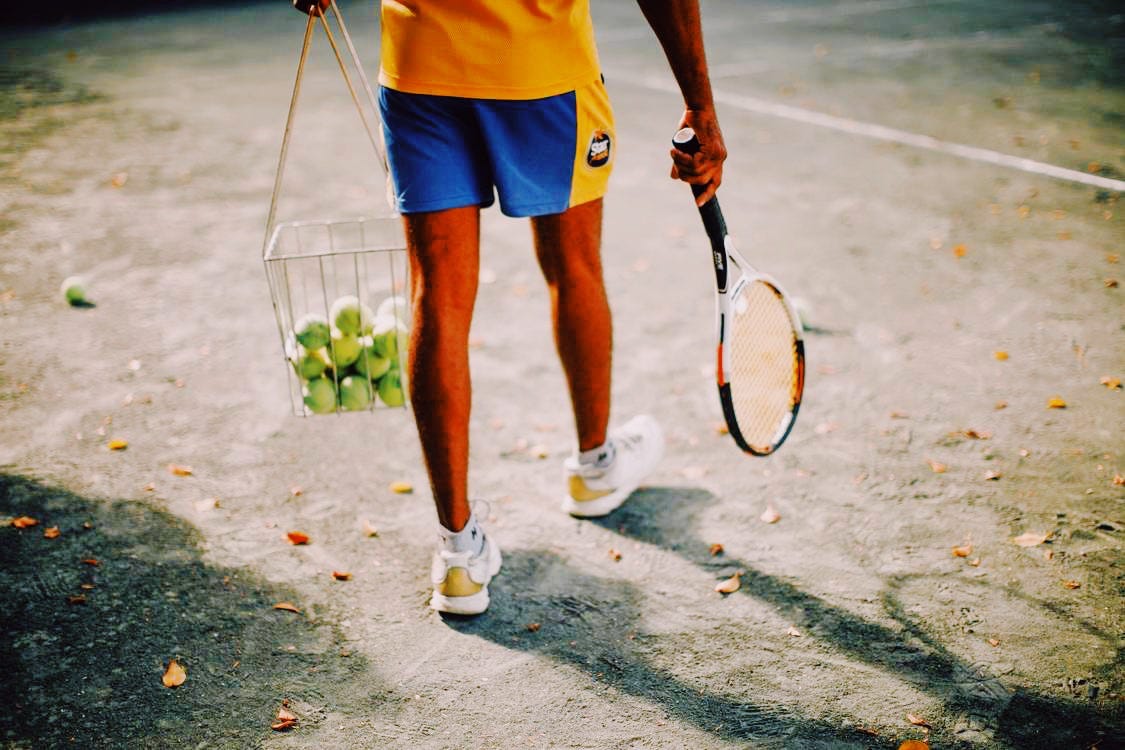 There is a scene in the original Karate Kid movie from 1984 when Daniel, a misguided and slightly lost boy with a good heart, meets Mr Miyagi for the first time. The old karate master impresses Daniel with effortless skill and cool demeanour, and the fates of the two begin intertwining. It's a mismatched partnership that works, despite the vast difference of characters. The staple of any feel-good movie, the pair complement each other in a curious and slightly bizarre way and form an unlikely and life-changing friendship. This is how I imagine the recently announced David Ferrer and Sascha Zverev partnership to unfold. The young German will approach his new coach with a mixture of mistrust and curiosity whereas the cool Spaniard will take gauge of his charge and try to keep an open mind. At the moment, Sascha's reputation precedes him.
Of course, the two men had met many times during their professional journeys. In 2014, Sascha recorded his first main-draw ATP win in Hamburg. His run would end in the semi-finals against Ferrer. In 2018 David took part in his last Davis Cup tie where he once again met Zverev, and when the following year he hung up his racquet, his last professional match was against Sascha. Now, as Ferrer steps into the world of coaching, the young German will be his first project. In a way, the circle is complete.
There is not much to go on with, for now. The pair announced that they will begin a 15-day trial period which is not an unusual arrangement in the world of tennis coaching. Ferru, as he is affectionately known around the Tour, will undoubtedly find it a different kind of experience. Up until now, he was the one battling his own demons on court. If the partnership proves a success, he will find himself on the sidelines, looking on powerlessly as his protégé attempts to battle his. And Sascha has quite a few demons riding his back.
If history is to suggest anything, Ferrer is jumping in at the deep end of the coaching pool. Sascha is 23 which is old enough to drive, drink and feel like an adult yet still think like a kid. Ever since he picked up a racquet for the first time, he has been coached by his parents who are both tennis players. In July 2017, the Zverev team brought in Juan Carlos Ferrero to help improve Sascha's game. The partnership lasted a mere 8 months after which the pair split up quoting irreconcilable differences. Ferrero complained about Sascha's attitude. Zverev accused Ferrero of lack of respect.
On the surface, there is nothing much to it. Zverev, despite his young age, is already a very successful tennis player in his own right, far more than his 9 years older brother ever was. Even if he didn't necessarily buy into it, the buzz around his wildly precocious talent must have been impossible to ignore. And he followed the hype up with performances that, not only justified it, but promised more. At the time the partnership began, he was ranked 11 in the world. A month later he defeated Federer in the Montreal Masters final. He knows he's good. And he demands respect.
Ferrero, on his part, is a grizzled veteran, a believer of the old adage that hard work beats talent if talent doesn't work hard. He has seen plenty of Zverevs throughout his 20 years in the industry, players with raw talent spruced up by impeccable technique, the end product being someone who seems graced by God himself, out of a Michelangelo fresco, who yet refuse to accept the gift. Unlike Zverev, whose sense of self-belief — the one must-have quality in any elite athlete — doesn't allow the possibility of failure enter his subconsciousness, Juan Carlos Ferrero knows too well the thin line that separates becoming a Thiem from a Tomić. And at that level, it's all down to hard, relentless work.
During his sojourn in Sascha's camp, he was irked by what he saw as the refusal by the young German to acknowledge that fact. In an interview given after the pair had split up, he lamented Zverev's lack of professionalism: his tardiness, his lack of focus and inability to listen and learn. "He needs to first open his ears and to listen to people who have more experience than him in what he needs. But obviously, he will grow up and be 24 or 25 and I think he will think these things by himself", he said later on.
Sascha's absent-mindedness, or in severe cases apparent lack of interest in playing tennis, comes to the fore when stakes are not very high. When he's switched on, he's a machine capable of taking on any player in the world. When he's not, he double-faults 12 times in one match.
Not all of his struggles can be attributed to poor discipline, however. In January 2019, Sascha broke up with his agent with whom he had worked since he was 15, resulting in a lengthy legal battle. Shortly after, he split up with his girlfriend. Then his father had fallen ill and had to return to Germany. When it rains, the lightning strikes your cat. Bizarrely, Ivan Lendl, the coach he had hired following the split, often failed to turn up to tournaments and matches. Sascha suddenly found himself alone. On top of being expected to perform on court, he had to look after contracts, e-mail correspondence and legal meetings. The night before his first-round loss in Rome, he had spent 8 hours in a meeting with lawyers who flew in unexpectedly. For a time, his level dropped precariously. Before he bounced back in the second half of 2019, he'd endured a string of such frequent early exits from tournaments, there barely seemed to be any point unpacking his suitcase. The nadir of this turbulent time came in the first-round loss at Wimbledon where he succumbed to a 124-ranked qualifier Jiri Vesely. After the match, Sascha declared his confidence to be "below zero".
---
David Ferrer is taking on a herculean task. Not because the job of improving Sascha's game is an impossible one — quite the opposite. Zverev can and, should the partnership go ahead beyond the trial period, in most probability will learn a lot from Ferrer in the way of adjustments to his technique, play patterns or help with his mental game. The young German has all the right tools to succeed and he has shown plenty of times that he has what it takes to climb to the top, however briefly. The aim now is to make him stay there.
In the next few weeks, Ferrer will see whether he can reinvent himself. The transition from a playing professional to a passive observer can be an arduous one. If he is to succeed where his compatriot failed, he will need not only coaching acuity but humility and understanding — much like Mr Miyagi, he will have to earn Sascha's respect first.
Zverev currently holds rank 7 in the world. Not long ago he was ranked 3. It's a peculiar position to be in — not quite the top but it means you have usurped at least one of the three demigods of tennis. Toppling the other two while successfully fending off the other challengers will require more than just tennis brilliance.
In the Book of Tennis Revelations, a member of the Next Gen winning a Grand Slam tournament is one of the seven signs of the impending end, the Twilight of the Big Three. Sascha, along with Thiem, Medvedev, Tsitsipas, Rublev and the rest of the field have been trying to break the first seal for a few years now without success. But the very fact that Zverev is exploring different coaching options shows that maybe he's realised it's a journey he can't undertake alone.
In a way, the two men begin their careers anew — Ferrer from the sidelines, Sascha with his troubles put behind. We will see whether they decide to walk that path together.