Of Rats and Doughnuts
Nick Kyrgios and the Twitter tittle-tattle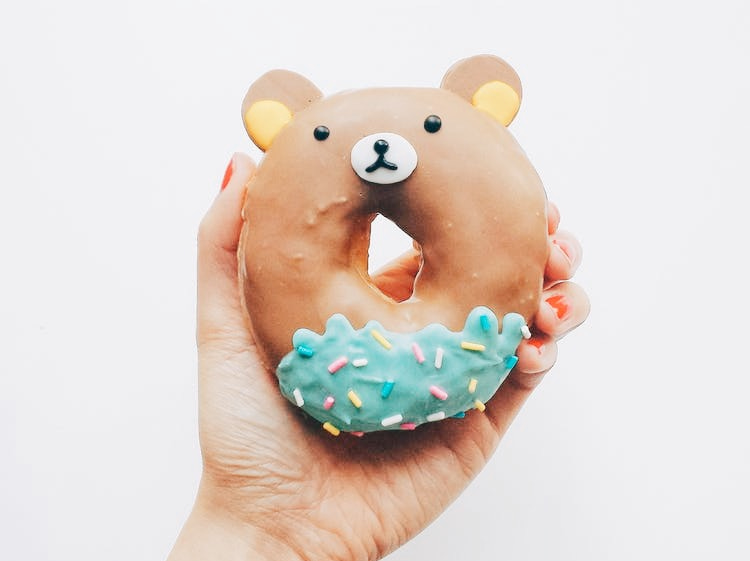 How do you follow tennis when there is no tennis to be followed?
The impact of the Coronavirus on the world as we know it cannot be overstated. It has affected virtually all areas of everyday life, some more serious than others, some a mere nuisance. And yet, just because something is not an essential cog in the machinery of life, doesn't mean that its absence is not felt. Take tennis for example. Only the few hardcore fans tune in for every tournament and match. Most of us keep an eye on the Tour, register the results and, every now and then, sit down to actually watch a bit of tennis. For an average fan, the level of engagement is proportional to the amount of Rogerness in the match.
When the cancellation of this year's Indian Wells tournament was announced, for many of us, it was the first serious indication of the magnitude of what is happening. Until then, we were all standing at the foot of a metaphorical mountain, watching little rocks gently roll down the hill as we laughed at the possibility of an avalanche. And all of a sudden, a boulder flew past. The slide crept up on us without much of a sound, but when it arrived, it was swift and ruthless — more cancellations followed until the whole tennis calendar was in danger.
We agreed, of course, that these were the necessary steps — they were. But at the same time, we all felt that our own personal worlds would be somehow diminished without seeing the players slide back and forth on the red clay of Monte-Carlo, watching them give post-match speeches on Philippe-Chatrier to the cheers and boos of the notoriously-vociferous French crowd and treading lightly on the hallowed grass of Wimbledon as if they were treading on history itself. It felt selfish to complain, but we did anyway, quietly and shyly — vaguely aware of how much of a first world problem this was.
Good things come to those who wait, however. Tennis is soon to be back. Unless Novak Djokovic can help it, that is. Various exhibitions are already being staged around the world, all keeping to strict social-distancing rules and precautions, which should satisfy some of the hungrier fans. If non-competitive sport is not up your particular alley, and you have not much interest in the players' Instagram and TikTok exploits (after all, there's only so much of dancing Sabalenka and cooking Rafa one can take before the magic starts to drift away), there's always Twitter drama to enjoy.
Following the Calamity also known as the Adria Tour, Sascha Zverev found himself in good spirits. He had spent the last couple of weeks moping around the courts of Belgrade and Zadar, where he pretended to play tennis for money to the entertainment of us, the feeble-minded. Luckily for Sascha, the tournament was struck down by a Coronavirus outbreak and he was relieved of that burden. Even better yet, he ended up not contracting the virus which allowed him to go home early. Double score. What was now left was just a short, half-hearted apology on the social media and a pinky-swear that he will self-isolate for 2 weeks as the protocol requires. Life was being good to Sascha.
As you can imagine, quarantining in a mansion in Monte-Carlo can be quite an ordeal. After all, it's not like we've all been stuck inside our 1-bedroom flats, quite often with children and partners, for months. That's why we can all sympathise with Sascha's desire to put an end to his nightmare. On Day 6 of his quarantine, when his butler forgot to buy truffles and he had to go back on butter like a regular person, Sascha threw a fit and decided that enough is enough. He snapped his fingers for a carriage and off he went to a party where he was, unfortunately, filmed by a fellow reveller. The short clip that went viral, shows Zverev in a crowded club wearing a white linen shirt and a smug look on his face, next to a few scantily clad and well-endowed ladies. Why is the whole world against Sascha?
This did not go down well with quite a large portion of the Twitterverse including a few tennis personalities, but if you think that the post-Corona world is already an odd enough place then buckle up. We're in the Upside Down now. Shortly after the video of Sascha's quarantine became a smash hit, Nick Kyrgios, the new voice of reason spoke out. "How selfish can you be?", he called out Sascha's lack of responsibility in a live stream recorded while driving a car. To his credit, Kyrgios has been consistent in his criticism of the way the Coronavirus outbreak has been handled by the tennis powers that be, going so far as to call on the Big 3 to boycott the US Open. Subtle hypocrisy aside, Nick has a point and he seems genuinely frustrated by the tennis world's inability to grasp the severity of the situation. If anything, this adds an interesting albeit surprising layer to the enfant terrible persona he has so patiently cultivated. If that is not enough drama for you, he is, as of now, still scheduled to play against Zverev in a Berlin exhibition in two weeks time.
Nick Kyrgios is no stranger to controversy. A lot of times he causes it himself, either with ill-chosen words or his erratic behaviour. On a good day, he's a fantastic tennis player with ability that few can match. On a bad day, he's breaking racquets and verbally abusing the audience. But I don't think even he expected the rebuke to his comments to come from where it did. Not long after his drive-by tirade, Boris Becker swooped in with a response, swift and incisive like one of his trademark volleys. It was also a bit of a mishit. If asked which washed-up tennis player would attempt to launch himself into the spotlight by coming to Sascha's defence, the bankrupt six-times Grand Slam winner might not have been your first choice.
The double negative and spelling mistakes notwithstanding, there's a lot to unpack in that tweet. How is Nick ratting anyone out if the video of Sascha partying had already gone viral? Who are 'us' in this scenario? What do Farfetch, an online shopping company, have to do with all this? Is Becker trying to promote them? And if he is, does he really think this is the best way?
A quick scan of the Farfetch's Twitter feed reveals no obvious relation to any of the people involved nor to the sport itself. Are we missing something here? What is the connection? If there is one, it will take far more of an Internet sleuth than yours truly is willing to be. In the meantime, the plot thickened.

Nick responded with the subtlety of a man known to angrily throw chairs on court during a match. He called Becker a doughnut. Juvenile as it may seem at first look, there is some supporting evidence to that statement as Boris Becker has a long history of doughnuttery. In 2018, a number of failed business ventures rendered him bankrupt and he was ordered to sell off his assets, including the tennis trophies, to cover the debts. How does a man part ways with what must be deeply personal memorabilia? The answer is: he doesn't. Boris maintained, and continues to, that he has no recollection of where the trophies actually are. Add to that a lifestyle inspired by Charlie Sheen's character in Two and a Half Men, and now the Twitter spat to complete the doughnut trifecta.
As the war of words between the two continued, Boris toned down and offered much needed explanation. "There is an unspoken understanding between athletes! Whatever happens on the court stays there including the lockers! Nobody will talk about it..", he delivered in his best impression of the Godfather. Let's forget for a moment that the look-the-other-way code of silence he seemingly tried calling upon is a staple of sexual abuse and corporate fraud. Let's forget that Boris here is trying to promote the very toxic locker-room culture that pressures people into silence under the threat of social and professional retribution. Let's focus on the fact that it doesn't really work here anyway. Sascha, a public person having made a public pledge, was filmed in a public club. Given the gravity of the situation, some accountability seems very much called for. To place a cherry on top of this already tasty cake, Becker categorically denied being sponsored by Farfetch, although that doesn't explain why they were mentioned in the first place.
As fun as it is to watch the boys get their handbags out in public, it's no replacement for real tennis. And yet, for the time being, this was one of the most exciting exchanges between two professional tennis players we have seen in a while. Both men certainly took it more seriously than Sascha does the quarantine. Or his tennis matches.
Tennis is a voracious beast. It consumes all who dare poke it. And as it does, we ready our popcorn and bay for more blood. Or in this case, the next best thing we can lay our hands on, which is Twitter drama.